---
SECURECITI INTERNATIONAL WEBSITE IS UNDER CONSTRUCTION NOW AND WE WILL RESUMED BUSINESS SOON. ANY PURCHASES PLEASE DIRECT TO. HTTP://WWW.SECURITEX.COM.SG EMAIL SALES@SECURITEX.COM.SG
Overview
SecureCiti International is the first online cyber mart in Singapore that sell security system online directly to end user in 1998 today we are still around to service all our client. We have been in business since 1998 and have distributed and sell to more than 36 countries worldwide. SecureCiti International has established working arrangements with major installer and systems integrator and thousands of small installer across the globe to meet our client installation and servicing needs this is to ensure that anyone who purchase any things from us will not have service and back-up issues, our rates are also very competitive and we provide the highest ethical standards possible. In accordance with our commitment to quality and customer service, SecureCiti International has a worldwide network, comprising of associates and tie up offices in Australia, Canada, Germany, Hong Kong, China, Middle East, South Africa, USA, Korea, Vietnam, Thailand, Malaysia and Indonesia. Together with our engineering website, http://www.securitex.com.sg any emergency system issues can be easily handle by consulting our in house highly skilled engineer at Securitex Electronic Systems Engineering. No job is too small or too big for us and we even man our station 24 hours. This is to provide a comprehensive range of engineering support on our products and services to fulfill the needs of our consumers all over the world. Our Team SecureCiti International is made up of a team of professionals, from the Security industries, product development and IT industries. Together, we provide the whole range of system and support worldwide by the internet to more than 1,000 cities worldwide. The customer service team of SecureCiti International comprises of dedicated, multilingual consultants, who are trained to provide the most personal and efficient service to all our customers. Our Commitment SecureCiti International is committed to quality in all aspects of the products and services we provide. System " We seek to provide the most comprehensive list of products around the world to meet our client requirements Pricing " We are able to provide the most competitive rates across our line of products, utilizing our strong purchasing power and quantity purchase. Customer service " We are committed to providing excellent service to our customers and it is our objective to ensure that all our customers around the world enjoy shopping with us. We also ensure the complete security of your personal and credit card details by using SSL encryption. In addition to ensure payment security we only accept Bank draft or Telegraphic Transfer. At SecureCiti International there are no product you cannot find as long as it is still available some where we will locate and bring it to you. CONTACT US
---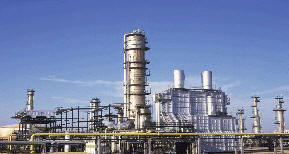 To know more about what Securitex Electronic Systems Engineering do and the type of system we carry, or you need any advice on the implementing of security system for home, office, commercial, industrial, school, military base, airport, seaport, chemical hub, pharmaceutical industries, Oil, Gas and Petrochemical Facilities, petrol station, etc.... We are the company that you can trust, we will have the right type of solution for you and your organization. Feel free to Enter here.
System we are involve:
CCTV, Intercom, Access control, Elevator surveillance, Elevator access control, Computerized Guardtour system, Sliding and swing gate automation, Automatic Barrier, Biometric access control system, Wireless CCTV and transceivers, Fiber optic and twisted pair system, CCTV for vehicle surveillance, camera system for plant and factories, Telephony intercom system, car wash counter and loop detection system, Digital video recording devices, lightning protection system and power supply system like DC to AC converters etc...... We can even source and bring to you special equipment from all over the world like explosion proof equipment for the oil and gas industries, Oil field and chemical facilities, Valves, gaskets, field instrument etc for the O&G industries.
Brands we carry or service:
Sanyo, Panasonic, Roger, Ebelco, HID, Signal, Ranger, Liberali, Ernitec, Baxall, Furse, Castle, Rosslare, FAAC, Pelco, Samsung, Trigon, Viscount Enterphone, Computar, Ganz, DSC, Amano, Everfocus, Locktronic, Trimec, Everfocus, RIB, Aiphone, Telecall, Kocom, Chateau, Vguard, Syris, Fargo, Elsema, E-levatex-8, Genius, Virdi, LifeSos, SCT, Nortech, Yuasa, Network NX4, Nice, CAME, Evetar, Avtech, IMAC etc.....
Commitment by us to serve you:
No Job is tool small or big for us....Securitex handles your problem confidently irregardless of where you are as along as you can reach us we will try to get the solutions to you.
---
SecureCiti International / Securitex Electronic Systems Engineering
Block 9010 Tampines Street 93 #04-145
Tampines Industrial Park A
Singapore 528844
Tel: (65) 6785 2171 Fax: (65) 65850107
E-mail: davidtan@securitex.com.sg
Note: SecureCiti International is a subsidiary of Securitex Electronic Systems Engineering and is a Singapore Base Company
---
Copyright © 1996 - 2011 Securitex Electronic Systems Engineering.
All rights reserved. Reproduction in whole or in part in any form or medium without the express written permission of Securitex Electronic Systems Engineering / SecureCiti International a company registered in the Republic of Singapore. Warning: The images on this site are protected by digital watermark technology. Your use of this website is subject and constitutes acknowledgement and acceptance of our